Whether you call it a lawn or a yard, you may want to spruce up your outdoor space. There is, however, always a cost associated with something lovely. Preparing a picturesque landscape at your Raleigh home will require a significant time and effort investment.
While many people enjoy gardening as a leisure activity, others may be clueless when it comes to taking care of their outdoor space. It's important to clean up your garden on a regular basis, but doing so in the fall is especially crucial.
Maintaining the orderliness of your garden by trimming shrubs and trees is an integral part of cleaning up your yard. If you are in need of some quick advice in order to come up with ideas for cleaning up your landscape, this page will do its best to provide you with that.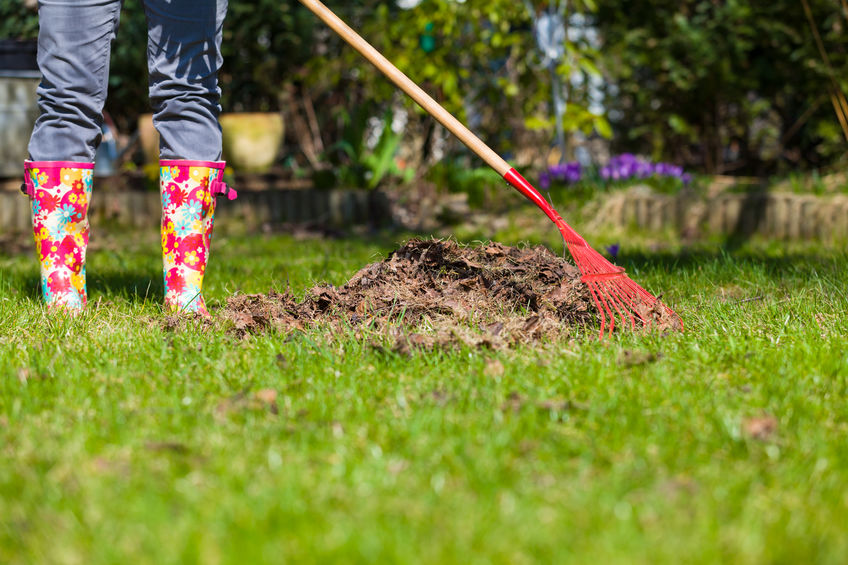 Tools required to clean up your yard
Apart from your precious hands, there are certain useful tools that you will need to keep with you for cleaning up your garden. The basic tools that you'll need are:
Rake
Gloves
Junk Bag
Pair of shears/large scissors
Spades
Junk Bag/Metal garbage bin
Shredder/Chipper
How to clean up your yard?
Start with removing debris
Taking out the junk is a vital first step in cleaning up your yard. Keep an eye out for rotting vegetation, animal faeces, litter, and broken branches. This may not sound appealing, but it is the first step in creating a stunning outdoor area.
Make mulch out of old plants
A shredder or chipper can be used to reduce the size of all the dry stalks and leaves. Once the pieces have been shredded, they can be used as mulch or compost in a garden. Those that can't be recycled into mulch need to be thrown away immediately in junk cans or bags.
Groom your plants
Although untidy plants make a bad impression on visitors, a lack of care for the other plants can have the same effect. Make sure your plants aren't competing with each other for space by preventing each other from expanding. If you want your healthy plants to thrive, you should cut back on the diseased ones.
Prepare plant beds
It's possible that the yard waste you removed while sprucing up your lawn can serve as mulch. Make use of the compost by layering it in your plant beds to make up for the soil's depleted nutrients. Keep in mind that weeds are parasites that can kill off otherwise healthy plants, so you'll want to get rid of them from your plant beds. Apply the same procedure to the vegetation lining the garden's walkways. Chemical fertilisers are another option to consider.
Ensure the proper finishing touches for a well-planned yard
It's possible you'll want to replace the worn-out planters and pots with brand new ones. Junk can enclosures, fence and gutter cleaning, and gate maintenance are also recommended.
These will make the time and effort you put into sprucing up your lawn more than worthwhile. Cleaning and sharpening your gardening tools on a regular basis is just as important as the actual gardening itself.
Your home's curb appeal will increase thanks to the lawn's pristine condition. As a result, giving your plants and foliage the attention they need on a consistent basis will result in better growth and blooming.
Vegetable waste can add up quickly, so if you have a lot of it, it's best to rent a small dumpster and dump it all at once.
✓ No hassle easy dumpster rental
✓ Servicing Raleigh, North Carolina
✓ Get a quote now, call 984-205-8064
✓ Customer friendly service
✓ Fast delivery and pickup
✓ Satisfaction guaranteed